The school hall is a rather special space. This is a place that needs a multi-purpose space for the needs of physical activity as well as organizing events for students. Especially, if the hall is located on high floors and has a limited ceiling height, the design, installation and operation of the seating system is extremely important. In this case, a Telescopic retractable seating and matrix chair may be a suitable option.
Telescopic retractable seating combine with stacking chair
In 2016, Nguyen Sieu Intercollegiate school in Hanoi requested us to provide a seating system which a capacity of about 700 seats for the hall on the 6th floor. The school's requirement is that the entire seating system must be easy to be moved when needed to keep an empty space for other activities
However, due to the limited ceiling height, we had to come up with the idea of ​​using a Telescopic retractable seating and matrix chair at the front. This will solve the problem of the limited height of the ceiling and still accommodate a sufficient number of seats, while still providing a good view for the audience.
Here are some pictures after we installed the chair system in this hall.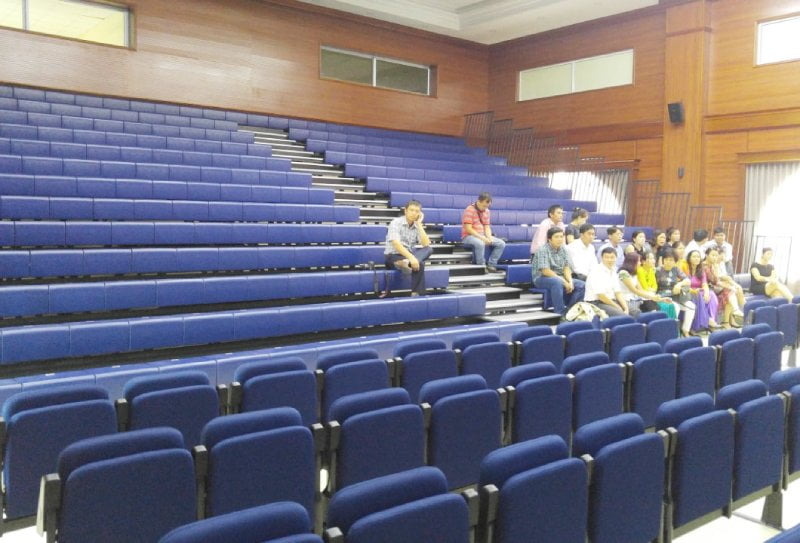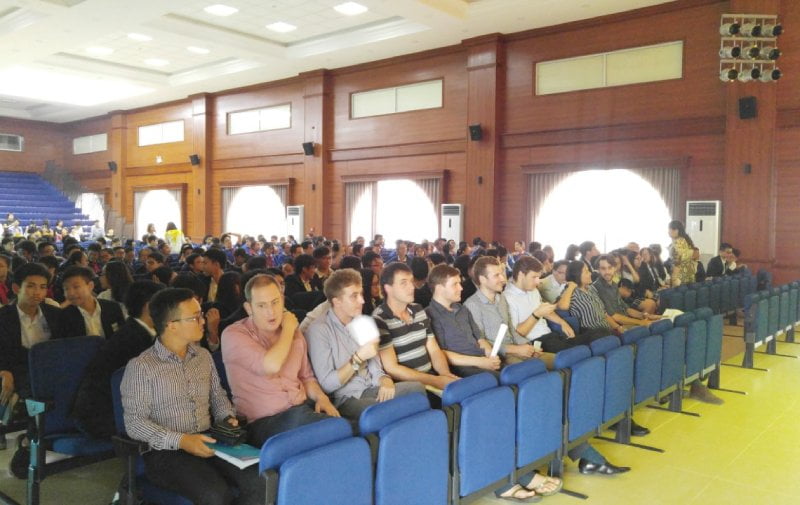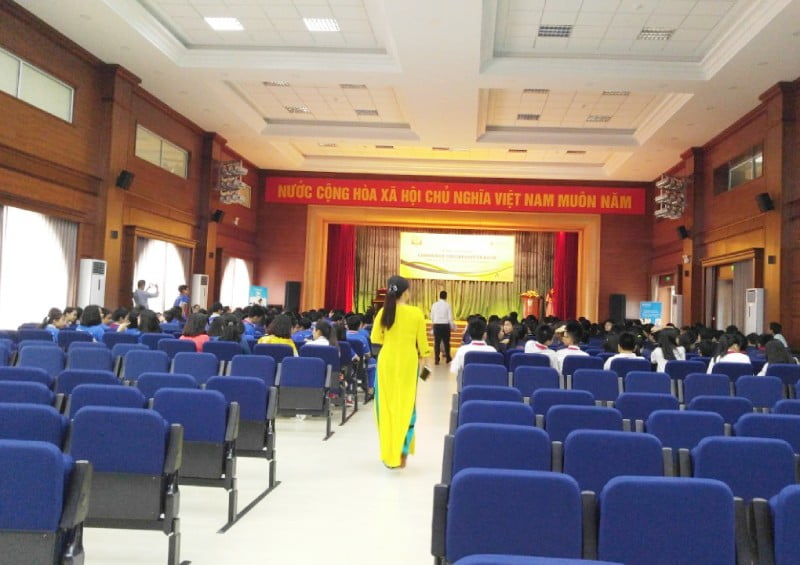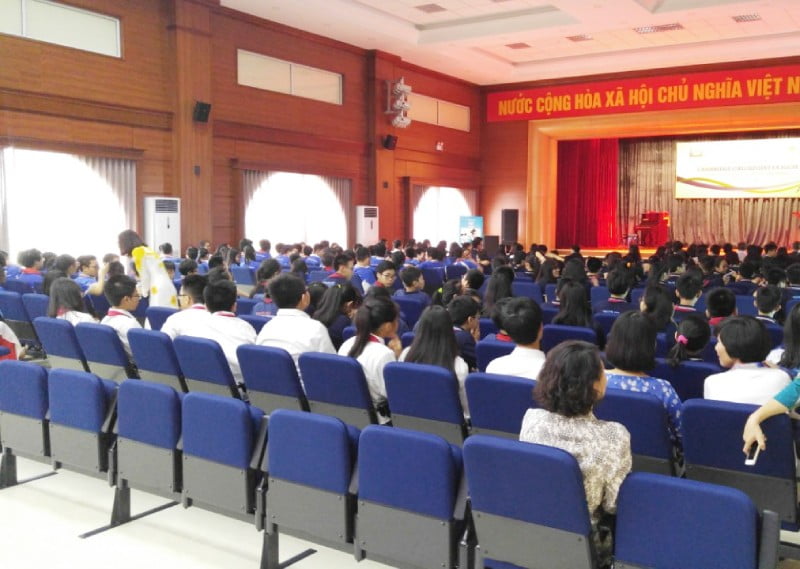 The main information of the project
Project name: Nguyen Sieu Intercollegiate School
Address: Mac Thai To Ward, Yen Hoa, Cau Giay, Hanoi.
Delivery time: October 25, 2016
Seat Type: RSP-FPO-SS07 and Matrix CS-01
Quantity: 714 seats
Producer: Kotobuki Sea Vietnam
Other relevant information
Minh Duc Furniture is the only and official authorized dealer of Kotobuki Sea Co., Ltd in Vietnam. Our mission is to develop the market, support and work with contractors, agents in the distribution and installation of Kotobuki product in Vietnam, especially the northern region.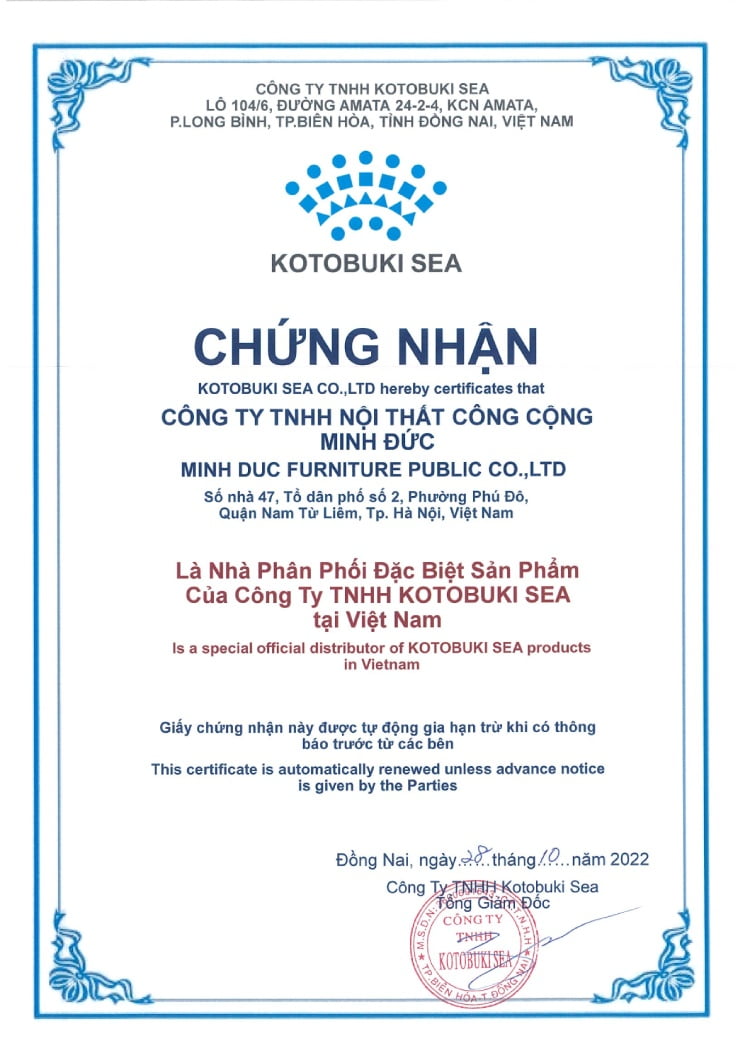 This is a product that is ordered by design depending on the actual status of each project. Therefore, product order time will usually take about 45 – 60 days (excluding design approval time and color selection). Please contact us directly for the most accurate quotation and drawings.
Any inquiries please contact
Minh Duc Public Furniture Co., Ltd
Address: 47/2 Phu Do, Nam Tu Liem, Hanoi
Office: D04 -L26, An Phu, Duong Noi, Ha Dong, Hanoi
Hotline / Zalo: 0908314939 or 0983986161
MAYBE YOU ARE INTERESTED