Ocean Lime office carpet 72538-5T173 Sea Edge Tile-Shaw Contract
Minh Duc sells Ocean Lime office carpet 5T173 Sea Edge Tile American brand, high-quality, cheap price. Ocean Lime 72538 is one of the outstanding color codes capable of fast delivery up to 300 m². With durability and high aesthetics, the product will be the perfect choice for most interior styles.
Sea Edge Tile 5T173 – Ocean Lime 72538 is a product with reasonable walls, easy construction, low loss. It can be used for office spaces, educational institutions, healthcare centers… With an ideal thickness of 5.82 mm, it can be used for high-traffic locations such as lobby, hallway, common room…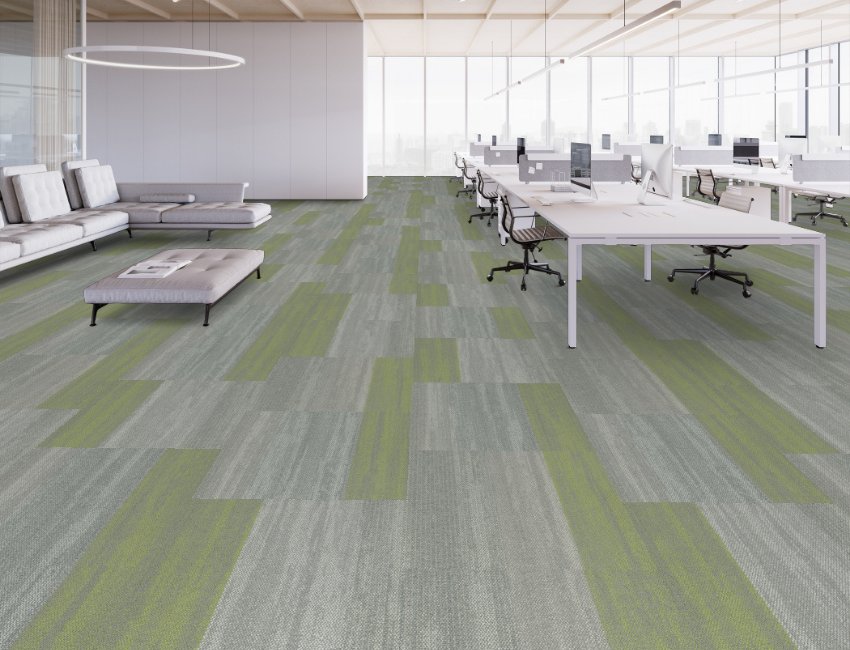 Carpet Specifications
Collection: Places
SKU: 5T173 Sea Edge Tile
Color: Ocean Lime 72538
Backing style: Ecoworx®
Yarn Type: Eco Solution Q® Nylon
Tufted Weight: 576.4 g/m²
Carpet sheet size: 61cm x 61cm
Yarn Thickness: 2.18 mm
Carpet Thickness: 5.82 mm
Color: See details HERE
Brand: Shaw Contract
Notes on ordering and delivery
Products are sold by the square meter and by the box. This is a product ordered directly from Shaw Contract's factory. Ordering time with products in stock is usually 2-4 weeks depending on the volume.
For products that are not available or need a custom design. The production lead time is usually 8-10 weeks. Some premium products will require a longer order time. Please contact Minh Duc directly for advice and the most accurate information.
Other products you may be interested in