Buying guide at Minh Duc furniture
Buy a small quantity
On each product page, we have Hotline and Zalo phone numbers. To save time, you can call or text Zalo directly for a free consultation on the product you are looking for.
After receiving the information, our sales department will contact you again. We will call you back within 2 working hours at the latest to advise you on detailed information, quotation, payment, and suitable delivery method.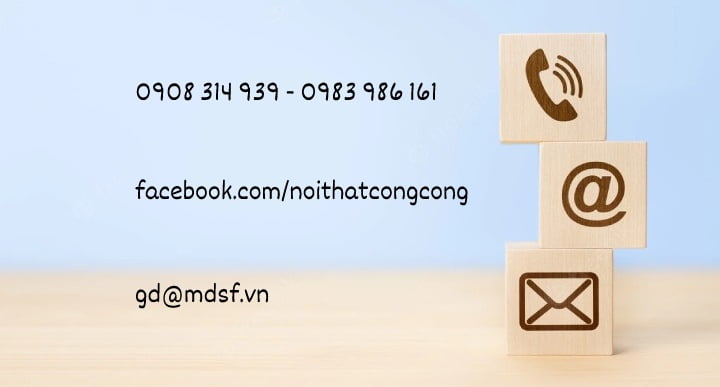 Buy in bulk or for a project
For customers who want to buy in bulk or need to order a custom-made product. Please contact us directly. We will visit you as soon as possible to find out your requirements and provide the most suitable technical assistance, quotation, and form of cooperation.
Thank you very much. If you want to find more information, please visit here
Minh Duc Public Furniture Co., Ltd
Address: 47/2 Phu Do, Nam Tu Liem, Hanoi
Office: D04 -L26, An Phu, Duong Noi, Ha Dong, Hanoi
Hotline / Zalo: 0908314939 or 0983986161
※Minh Duc Furniture – official and special partner of  Kotobuki and Shaw Contract in northern Vietnam.
RELATED PRODUCTS