Office folding desk two-seat, high-quality, Japanese standard
Office folding desk two-seat SDA-612LM is manufactured according to Japanese standards with movable wheels and a tabletop that can be folded when stacked. The product has a very nice finish with many features suitable for high-end offices.
This table is made of a powder-coated steel frame combined with die-cast aluminum legs and a scratch-resistant laminate top. Table legs have casters underneath. When the tabletop is folded, the wheels will push down to support the table to move smoothly. When the tabletop opens in the use position, the wheel is retracted, located in the table leg set. This will help the table legs stand on their own, not wobbling when used.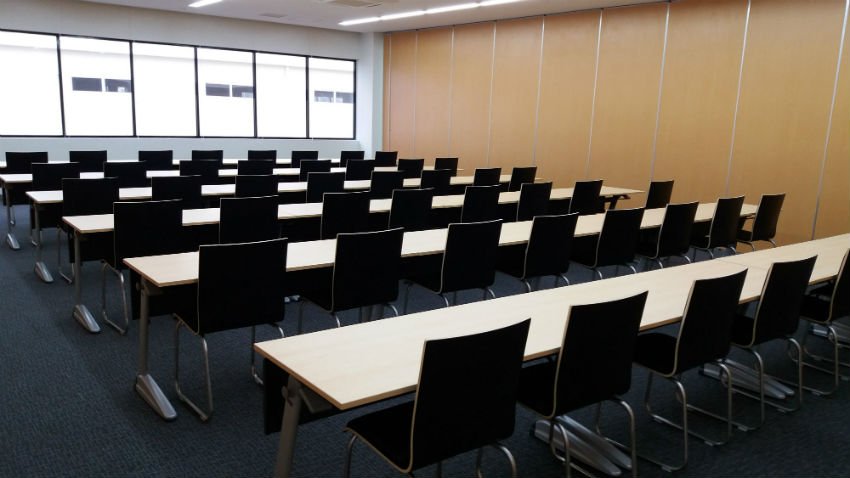 Features and specifications of this table
Dimensions: Length 1500mm x depth 600mm x height 720mm
The table can be folded thanks to the mechanical structure in the table legs
The table has wheels in many directions and is easy to move
The product has a front shield, which is convenient for users, especially women.
Tabletop material: Scratch-resistant Laminate chipboard
Table legs material: Powder-coated die-cast aluminum
Front fender face: Molded plastic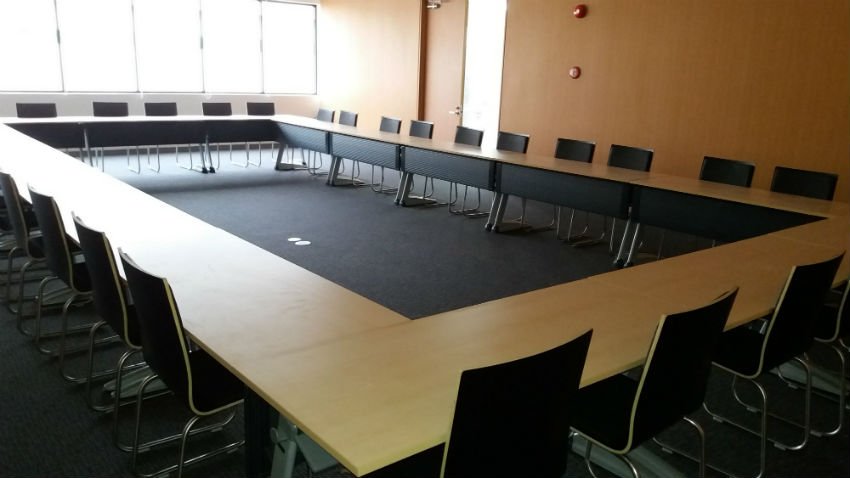 Note about order time
This product is manufactured and constructed according to the specific space of each order. Images are for illustration and reference purposes only. The finished product is equivalent to the descriptive drawing or to the approved 3D design. Product construction materials depend on the customer's choice.
Order lead time with this product is usually 30-60 days (excluding design approval and color selection time). Some complex designs will require a longer order time. Please contact Minh Duc directly for the most accurate advice.
Other products you may be interested in