Install Portable Folding Chair System for S1 Studio
Kotobuki Sea and Minh Duc Co., Ltd have completed the supply and installation of the Studio's Portable Folding Chair System and the stage podium for the S1 studio under the Vietnam People's Army Television project.
The project is managed and consulted by Minh Duc in association with Kotobuki Sea. This is the new construction project of the Military Broadcasting Center headquarters at 165 Xa Dan, Dong Da district, Hanoi. This project is one of the key projects of the Ministry of National Defense in 2018. The objective of the project is to contribute to the implementation of the Project "Modernization of military press agencies in the period 2014 – 2018". Therefore, this is a work with modern architecture, monumental scale, high aesthetic value, contributing to the beauty of the Hanoi capital.
Pictures of RSP-FPO-CS-01 System at S1 Studio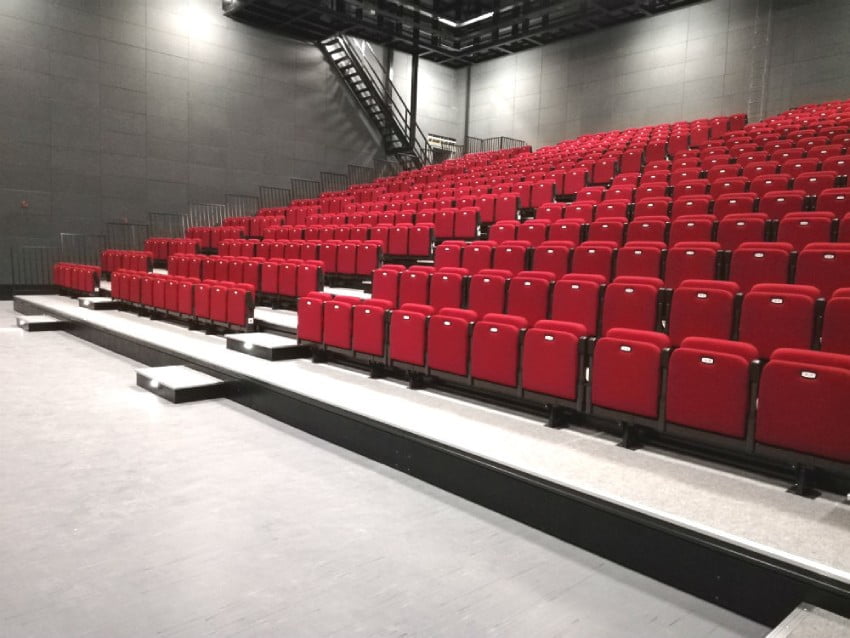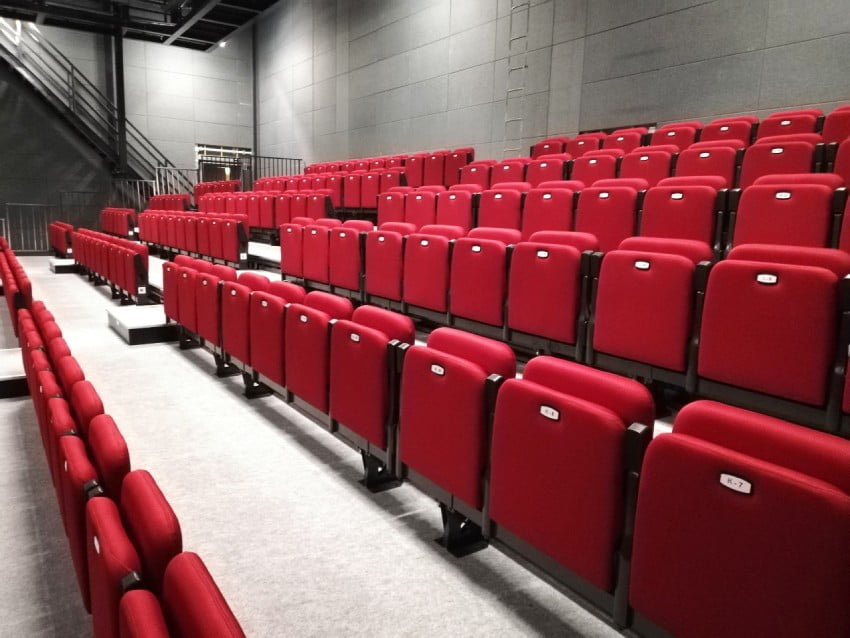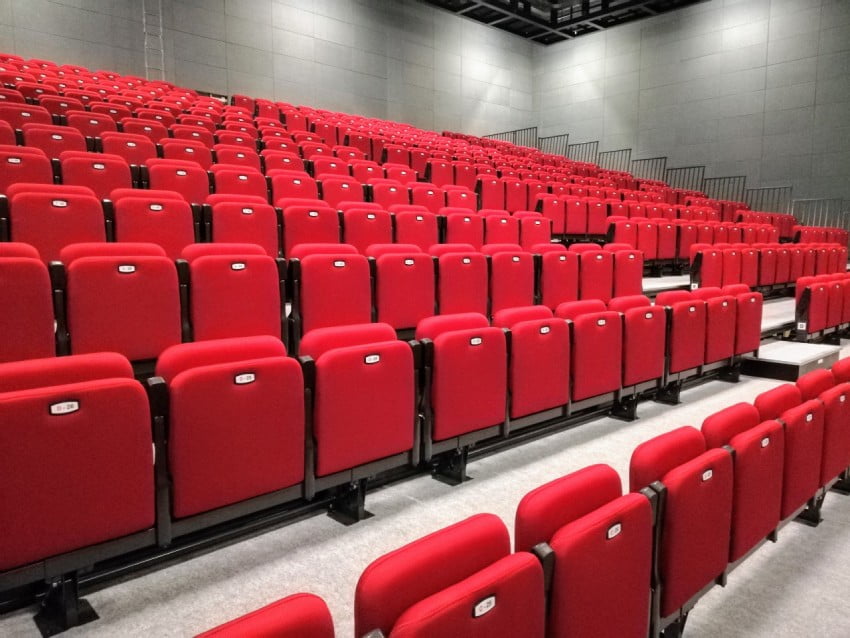 Project name: Studio S1 Military Radio and Television Center
Address: No. 165 Xa Dan, Dong Da District, Hanoi
Delivery time: December 2018
Chair Type: RSP-FPO-CS01
Quantity: 474 seats
Supplier: Kotobuki Sea Co., Ltd & Minh Duc Furniture Co., Ltd
Other products you may be interested in