High-quality retractable seating platform chair from Japan technology
Minh Duc would like to introduce the retractable seating platform chair system manufactured by Kotobuki Sea Co., Ltd. This is a versatile chair system that can be collapsed and expanded at will. The upper seat is a chair with a backrest, armrests, and foam padding.
This chair system is suitable for meeting rooms, television studios, recording studios, or black box cinema rooms. When it is necessary to use for the audience to sit, we will open the seat system. When there is no audience or space is needed for something else. We can collapse the chair system close to the wall.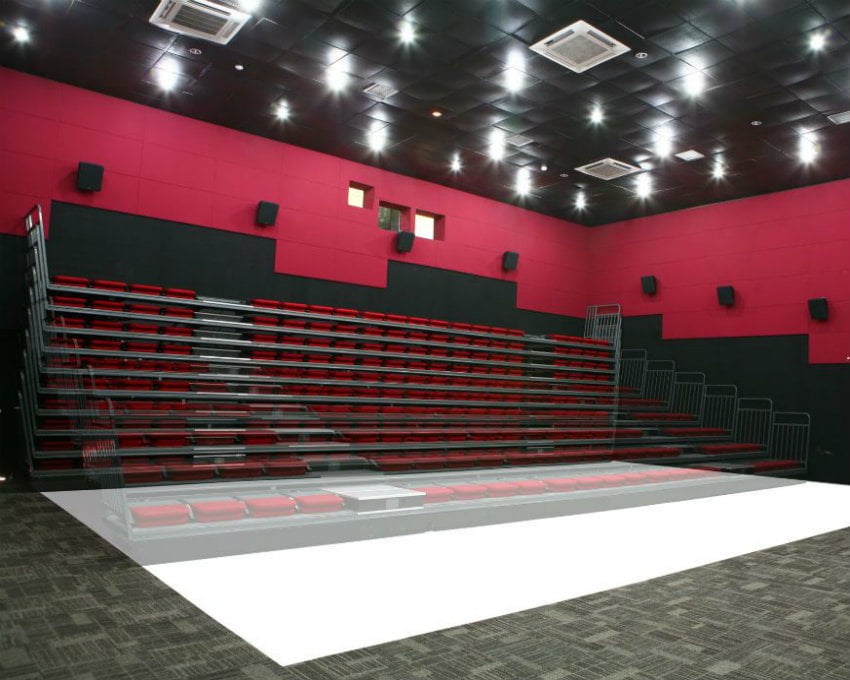 Features and specifications of this chair system
The steel frame system is made according to JIS standards, powder-coated finish
The seat is a type with backrest, armrests, breathable 3D fabric surface
Size: according to the design of each space
The folding chair system can be opened or closed by the remote control motor
The maximum size of the chair system is 20 floors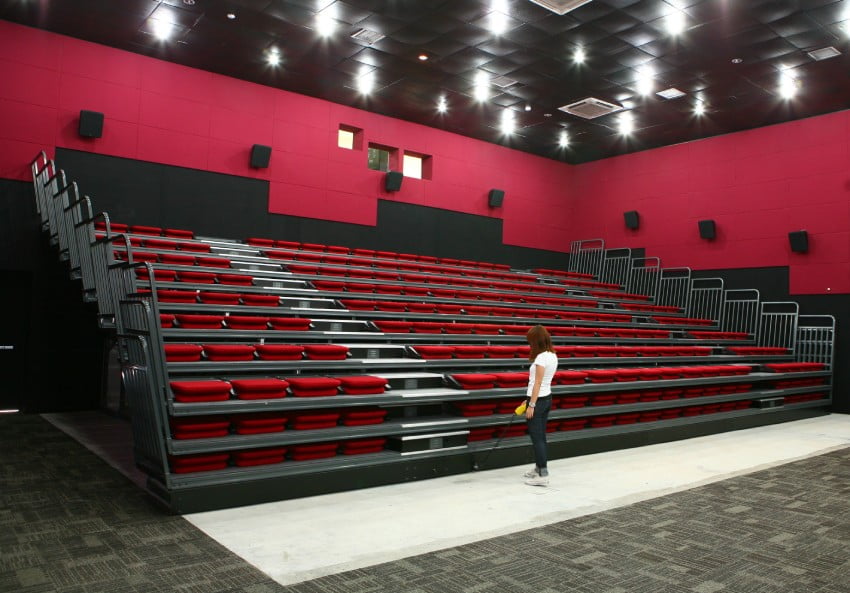 Note about order time
This product is manufactured and constructed according to the specific space of each order. Images are for illustration and reference purposes only. The finished product is equivalent to the descriptive drawing or to the approved 3D design. Product construction materials depending on the customer's choice.

Order lead time with this product is usually 30-60 days (excluding design approval and color selection time). Some complex designs will require a longer order time. Please contact Minh Duc directly for the most accurate advice.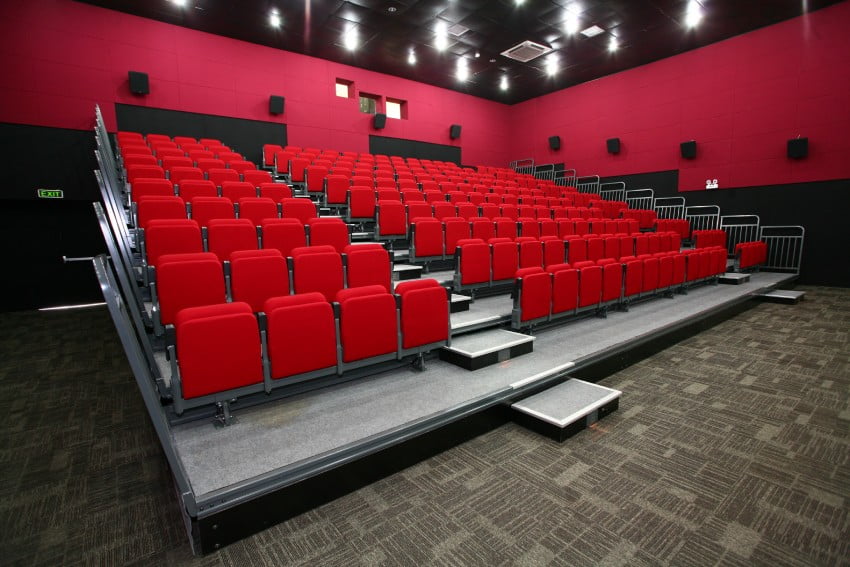 Other products you may be interested in