Minh Duc furniture company introduction
Minh Duc Company's full name is Minh Duc Public Furniture Co., Ltd. We were established on March 26, 2019 with the initial goal of expanding and developing the market in the north of Vietnam, Laos, and some South Asian countries for Kotobuki Seating Group. Our core business includes consulting, supplying, and installing public furniture products such as tables and chairs for theatres, halls, stadiums, arenas, and schools.
Experiencing some changes over time, we are still the special representative for Kotobuki Sea Co., Ltd in Vietnam. In addition, in the northern region, Minh Duc is also the exclusive representative for the distribution of carpets and vinyl floors for Shaw Contract carpets, one of the largest carpet manufacturers in the world. Currently, our main suppliers and products are as follows:
Main products and partners of Minh Duc.
1. Kotobuki Sea company of Kotobuki Seating Corporation in Japan: Public furniture such as tables and chairs for schools, halls, and stadiums: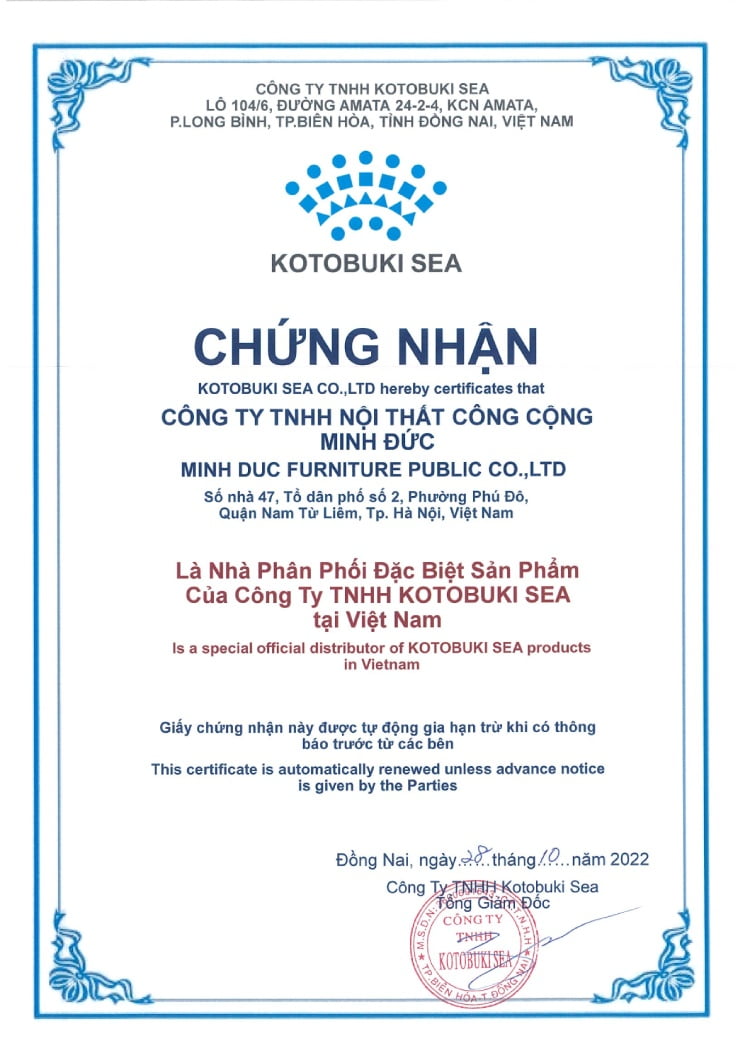 Minh Duc's main task is to develop the market, support and work with contractors and agents in the distribution and installation of Kotobuki's products in Vietnam market, especially in the north region.
2. Shaw Contract of Berkshire Hathaway group: High-class carpets and vinyl for commercial and residential projects.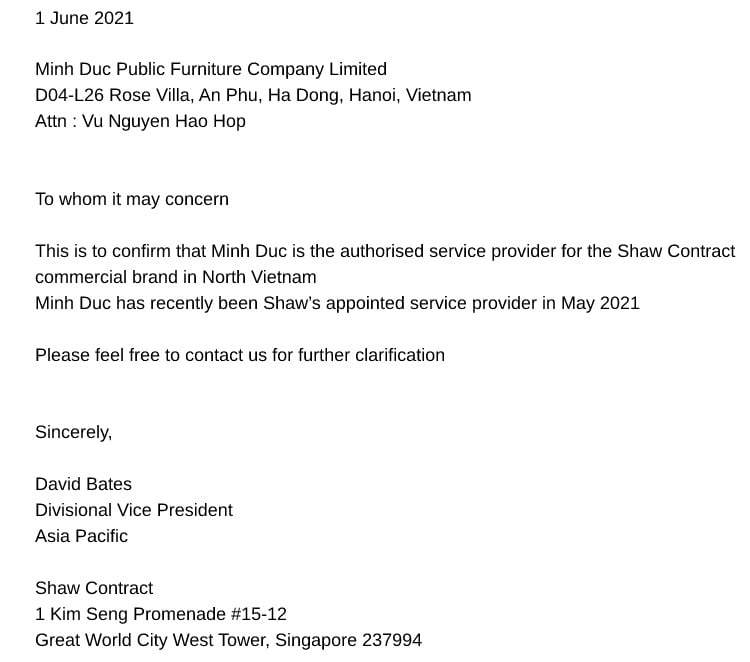 Minh Duc is the exclusive agent, responsible for finding customers, selling, and installing Shaw Contract carpet and vynil flooring products for interior contractors, and direct customers in the northern region of Vietnam.
Our Workflow
Minh Duc has a closed and professional process in every project. Starting from receiving information, meet face to face to find out the requirements. Then there will be the steps of measuring, consulting, designing, quoting, and making samples for you.
If we receive the order, during the construction of the project, even before the installation part of Minh Duc. We will still send engineers to the site to measure and check regularly. This is done to prevent possible deviations during basic construction. And also to adjust the production time to suit the construction schedule.
Products and services after sales will have a full warranty. We always want to get the highest satisfaction from our customers because we understand that customers are the survival of the business.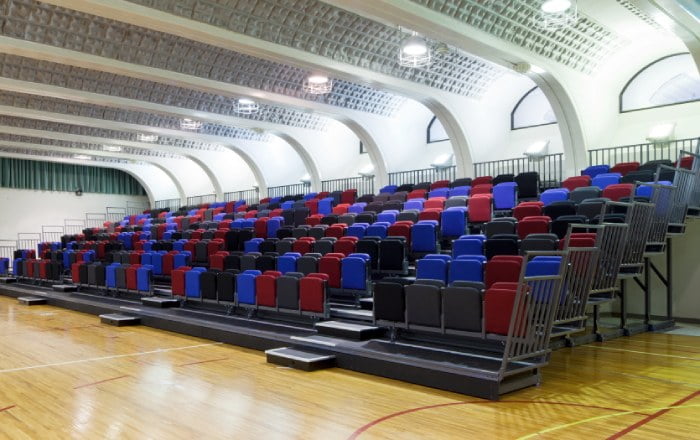 Strengths of Minh Duc Furniture
The biggest strength of Minh Duc Furniture Company is enthusiasm, sincerity and high responsibility. In addition, we have a combination of leadership with many years of experience and young, dynamic, and enthusiastic staff. In addition, we have the flexibility and respond very quickly to your requests.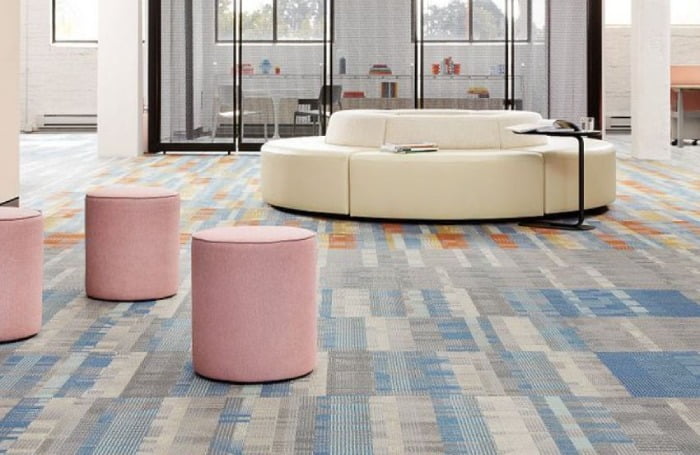 Contact us
Come to us, customers will be completely assured of the quality, and price of products and services. We will be happy to receive any inquiries from you. If you are looking for more information? Please contact us at the address below:
Minh Duc Public Furniture Co., Ltd
Address: 47/2 Phu Do, Nam Tu Liem, Hanoi
Office: D04 -L26, An Phu, Duong Noi, Ha Dong, Hanoi
Hotline / Zalo: 0908314939 or 0983986161
RELATED PRODUCTS