Genuine US floor carpet 5T304 Exchange Tile – Community – Shaw Contract
Genuine US floor carpet 5T304 Exchange Tile is one of the high-end carpet products in the Comunity collection. With the idea of ​​creating spaces to keep people together. The product will be the perfect highlight to create unique and outstanding spaces.
The surface of the product is Eco Solution Q® Nylon fibers that are environmentally friendly and safe for human health. Using Ecoworx® soles has a lighter weight, durability, and floor grip than conventional carpet soles. The total thickness of the product is up to 8 mm to help ensure smoothness, elasticity, and comfort for the user. With a flexible design, the product can be used alone or in combination with other carpet products. Even the floor surfaces with other materials still create logic and continuity.
For a modern living room or a private office, there are dominant light colors. The 5T304 Exchange Tile product, especially the color code is Argan 01100, will be a perfect choice. This is one of the available colors, delivery time is only about 2 weeks. It will be the highlight to make the interior space more complete, luxurious, and classy.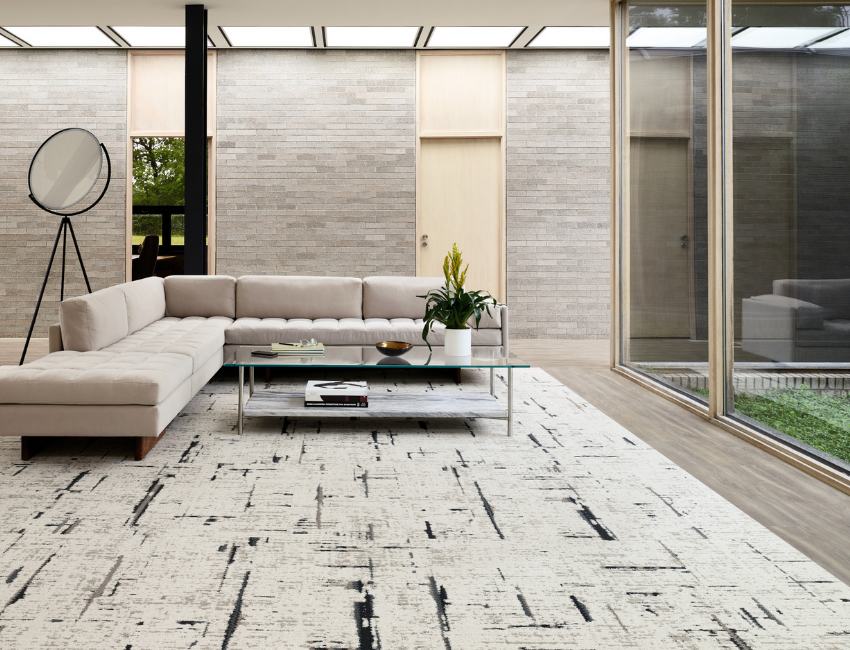 Product Specifications
Style: 5T304 Exchange Tile
Collection: Community
Carpet tile 46 x 91 cm
Backing: Ecoworx® Tile
Fibre: Eco Solution Q® Nylon
Tufted Weight: 949.4 g/m²
Finished pile thickness: 3.66 mm
Carpet Thickness: 8 mm
Detailed technical description: Here
Brand: Shaw Contract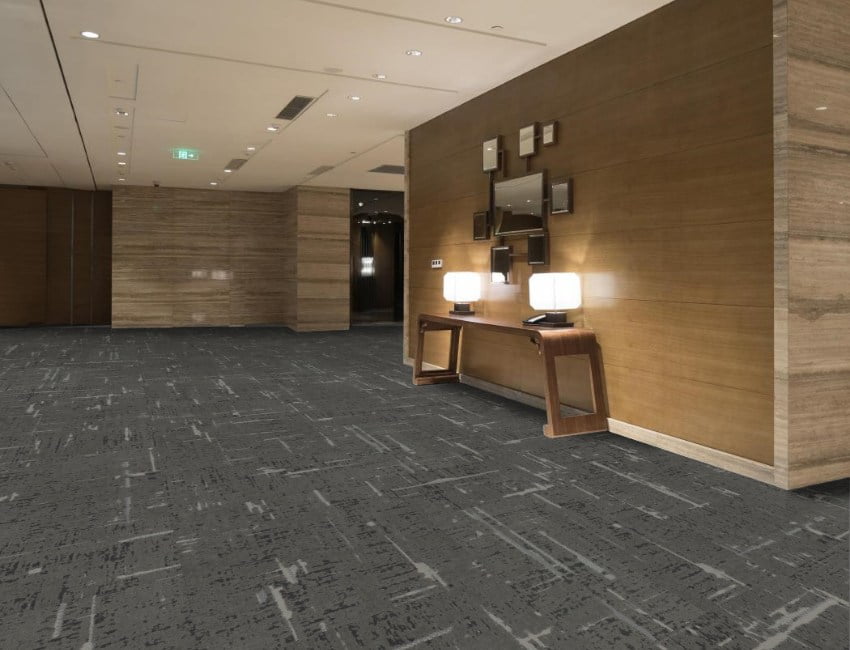 Notes on ordering and delivery
Products are sold by the square meter and by the box. This is a product ordered directly from Shaw Contract's factory. Ordering time with products in stock is usually 2-4 weeks depending on the volume.
For products that are not available or need a custom design. The production lead time is usually 8-10 weeks. Some premium products will require a longer order time. Please contact Minh Duc directly for advice and the most accurate information.
Other products you may be interested in