High-quality carpet Adventure Green 72482 – Sea Edge Tile 5T173 – Places
High-quality carpet Adventure Green Sea Edge Tile 5T173 with color code Adventure Green 72482 in the Places collection of the number one carpet brand in the US Shaw Contract. Inspired by the colors of the sea. With a pattern that is delicate and prominent yellow-gray vertical veins, along with a flexible design, the product can be used for many different interior spaces.
The product surface is an independent and tight bond of Eco Solution Q® Nylon fibers that are recyclable, environmentally friendly, and safe for human health. The Ecoworx® sole is durable and grips the floor well. The total thickness of 5.82 mm creates certainty, smoothness, and comfort when moving.
With reasonable price, easy construction, low loss, and fast delivery of up to 300 m². Sea Edge Tile 5T173 – Adventure Green 72482 is suitable for most types of space, especially office spaces, public spaces, educational institutions… The product will be a highlight to help connect nature naturally, creating peace and relaxation for all interior spaces.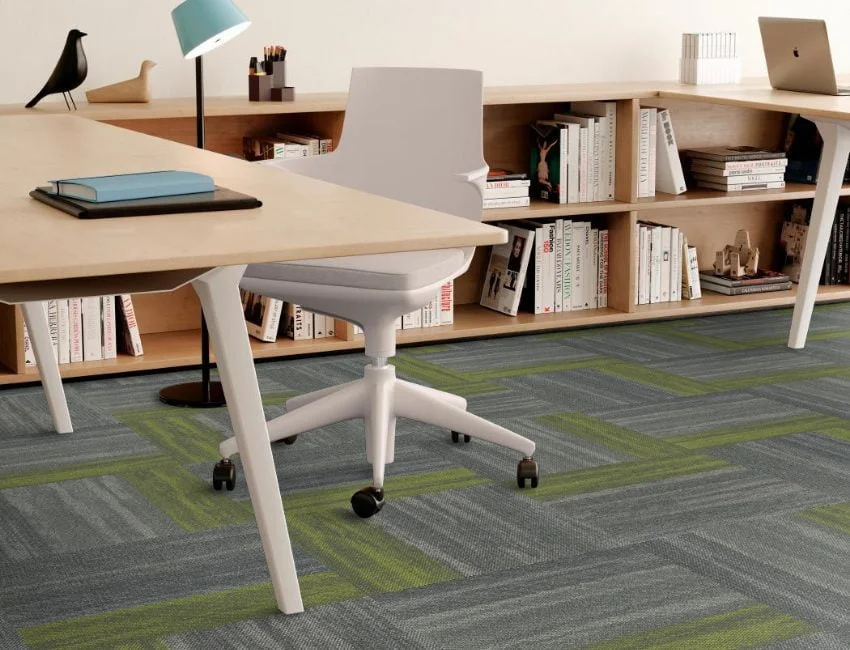 Product Specifications
Style: 5T173 Sea Edge Tile
Collection: Places
Color code: Adventure Green 72482
Carpet tile 61 x 61 cm
Backing: Ecoworx® Tile
Fibre: Eco Solution Q® Nylon
Tufted Weight: 576.4 g/m²
Finished pile thickness: 2.18 mm
Carpet Thickness: 5.82 mm
Detailed technical description: here
Brand: Shaw Contract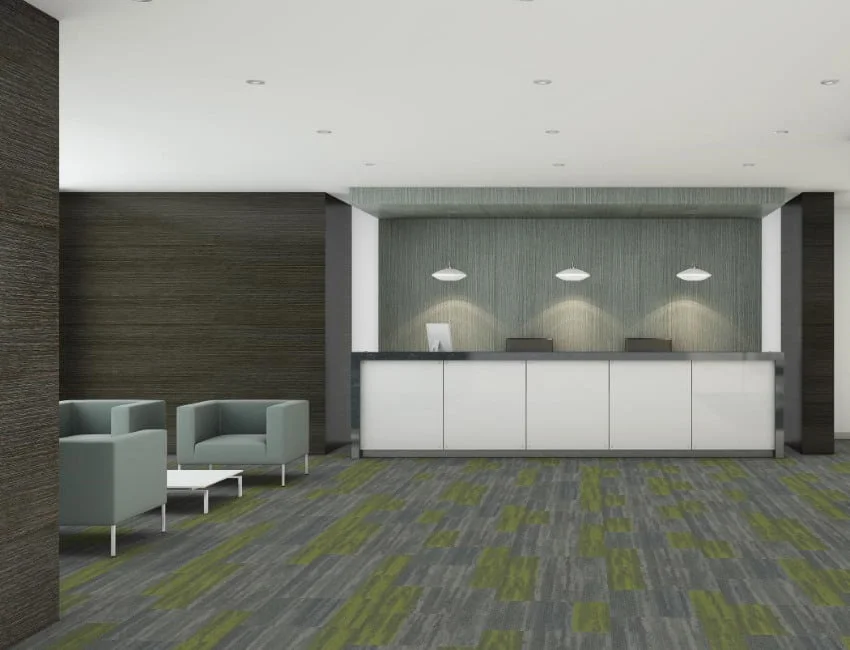 Notes on ordering and delivery
Products are sold by the square meter and by the box.
This is a product ordered directly from Shaw Contract's factory. Ordering time with products in stock is usually 2-4 weeks depending on the volume. For products that are not available or need a custom design. The production lead time is usually 8-10 weeks. Some premium products will require a longer order time. Please contact Minh Duc directly for advice and the most accurate information.
Other products you may be interested in