American Shaw Contract carpet is always the first choice
American Shaw Contract carpet is a trademark of Shaw Industries Inc. This is a high-end carpet product line. Currently, the product is available in more than 80 countries around the world.
Shaw Industries Inc. is one of the largest carpet manufacturers in the world with more than $6 billion in annual sales and approximately 22,000 employees. The company is headquartered in Dalton, Georgia, and is a subsidiary of Berkshire Hathaway. This is a corporation owned by the world-famous billionaire Warren Buffett.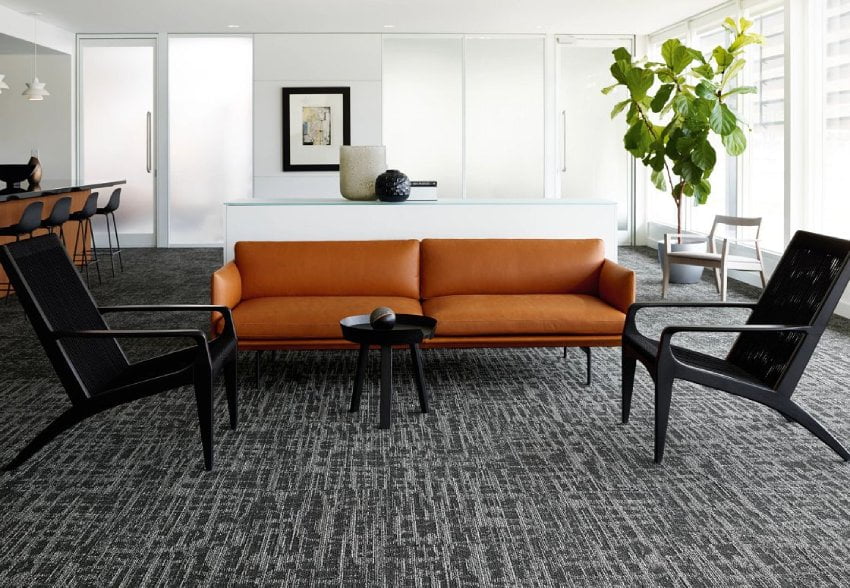 The outstanding material technologies of Shaw carpets
Shaw uses several different types of groundbreaking carpet technology. That is the main reason why the company's products have unique advantages and competitive strengths in the market. These technologies are being developed to increase product durability and safety. The following are some of the basic technologies and materials of this carpet line.
Nylon and Polyester: The carpet uses All Nylon and All Polyester technology that brings things back to the basics. These carpets have all the features of polyester and nylon while remaining comfortable and beautiful. However, as you'll see, these Shaw materials have other breakthroughs, offering greater durability and protection.
Anso Nylon: Shaw's landmark dirt and dust resistant carpet technology. This product has been supplied to homes in the United States for over 40 years. This is a recyclable carpet mix, designed to be durable and guaranteed a lifetime of protection against dirt and more.
Clear Touch Polyester: Shaw's ClearTouch collection is marketed with the competitive advantage of being recyclable and environmentally friendly. ClearTouch carpet technology uses recycled plastic in the manufacturing process. It is intended for those interested in reducing carbon emissions into the environment. Like Anso Nylon, ClearTouch carpets have a lifetime warranty on stains and spills, and a minimum of 25% to 50% of these products are made from recycled materials.
R2X Nylon: Shaw's R2X collection is based on technology patented in 2001. R2X is a carpet treatment that resists heavy stains and is designed to prevent stains from deepening. to the bottom of the carpet fiber. There are many different stain protection technologies used by Shaw, however, R2X is still one of their very own creations.
Stainmaster Nylon: is a brand promoted for use by families with young children and pets. This carpet technology is said to have been developed to make it easier for homeowners to clean as well as to provide added protection against frequent pet shedding.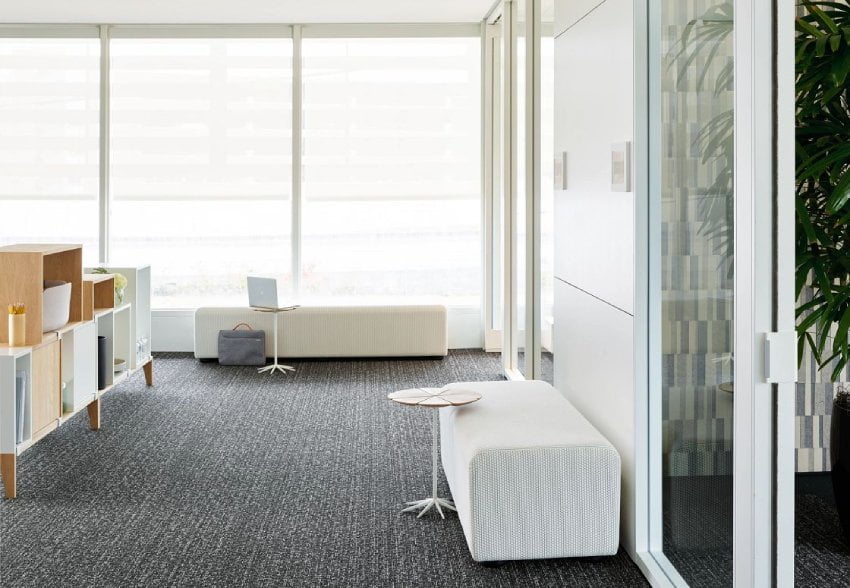 Main product categories and competitive advantages
In the US market, the Shaw factory has products such as rolled carpets, carpet tile, rugs, vinyl floors, and wooden floors. However, in the Asian market, Shaw currently focuses heavily on rolled carpets, carpets tile, and vinyl floors. But these are also strategic product lines with great competitive strengths.
Shaw contract carpet products are all focused on being environmentally friendly and easy to recycle. In addition, the company always sets the criteria to protect the health of users to the highest level. Therefore, Shaw Contract products are usually in the mid-range and high-end segments compared to other carpet products available on the market.
Exclusive agent for Shaw Contract carpets in the North of Vietnam
From April 28, 2021, Minh Duc is proud to become the exclusive carpet supplier of Shaw Contract in the north of Vietnam. Together with T&D Trading Co., Ltd, the exclusive representative of the south. We provide wholesale and retail Shaw carpets for projects such as restaurants, hotels, schools, and households. With the advantage of being the exclusive agent of one of the largest carpet manufacturers in the world. Minh Duc is completely confident that it can meet all of our customers' carpet needs.
For all information and inquiries please contact:
Minh Duc Furniture Co., Ltd
Address: Rose Villa, D04 -L26, An Phu, Duong Noi, Ha Dong, Hanoi
Hotline / Zalo: +84 908 314 939 / +84 941 981 078
Are you looking for other products? Please visit here