Genuine leather oak sofa in white, luxury, and modern
Genuine leather oak sofa KAIA02-Infinitive is a product of the high-end furniture line of B+ Furniture brand, distributed by Minh Duc. A product with a beautiful design. Using a sturdy metal leg frame, along with a soft S35.50 mousse mattress and high-quality cowhide upholstery.
The product has four legs and a powder-coated steel stand, sturdy and safe. The frame including the seat and backrest is meticulously crafted from imported natural oak. With good structure, high bearing capacity, and long service life. This is the type of wood used very commonly in high-end furniture products. The round seat has a wide surface. Combined with the back has a design that hugs lightly along the shoulder. Both parts use EU standard S35.50 mousse mattress, super elastic, flame retardant, and upholstered with genuine leather.
The product is white, this is a color that never goes out of fashion. Especially with well-lit rooms, white furniture will bring resonance, to open up a more spacious space. With a modern design. The product will be a perfect choice, helping to enhance the class of your interior space.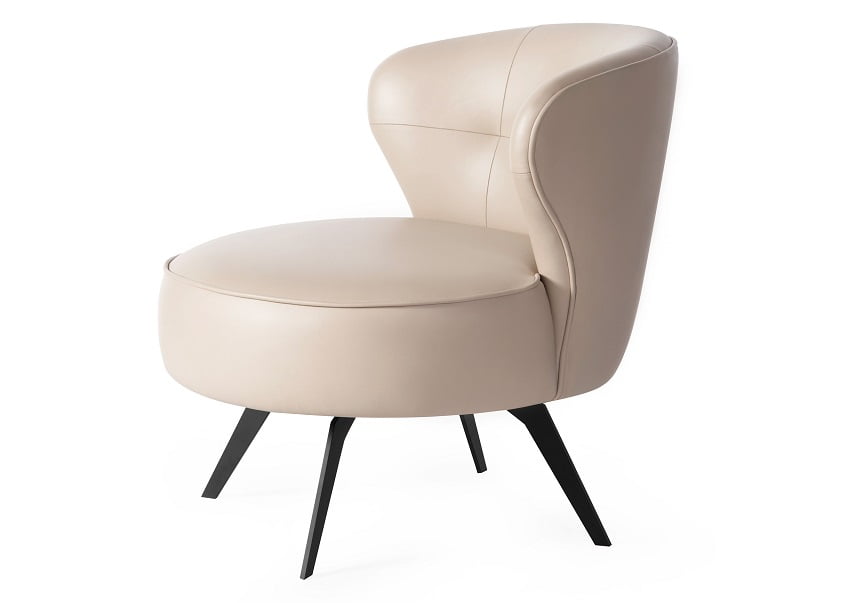 Product specifications
Dimensions: 750 mm high x 720 mm deep x 710 mm wide
Main color: White
Frame material: Imported natural oak wood, powder-coated steel
Mattress material: mousse S35.50, EU standard, super elastic, flame retardant
Upholstery material: Cowhide
Note about order time
When products are out of stock, or customers request to make products according to their own design. The lead time for production orders is usually 5-10 days. Some premium products will require a longer order time. Please contact Minh Duc directly for advice and the most accurate information.
Related products you may be interested in