Funny sofa with natural wood and steel legs
Funny sofa with natural wood belongs to the Dynamic high-end furniture product line of B+ Furniture brand. Products distributed by Minh Duc. The product has a beautiful design, materials using natural wood, metal, polyurethane mattress. The fabric is delicately combined with the youthful and fresh blue tones.
The product includes the leg frame, back, and seat. The leg frame is made of sturdy black powder-coated steel, ensuring balance and good bearing. Four round cylindrical legs, with a large base and lined with anti-slip, wear-resistant plastic. The back of the chair and seat are made of natural oak, soft polyurethane cushions, and youthful blue fabric upholstery. The back of the chair is slightly curved, with lovely accents thanks to two attached buttons, which look like two lovely little round eyes. The seat has a wide round design, thick cushions to help people sit comfortably in all positions. The seat fabric is accented with a light blue patch. Overall the product looks like a round smiling face.
With convenience, durable design, unique highlights. Along with a reputable warranty and after-sales policy. The product will definitely be a perfect choice, to bring joy, relaxation, and positive energy to your interior space.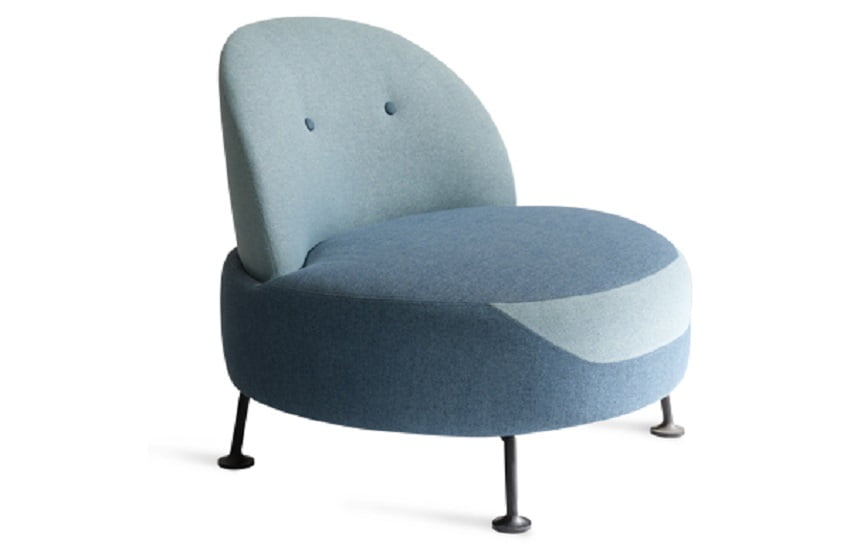 Product information and specifications
Dimensions: 700 mm high x 780 mm deep x 770 mm wide
Seat height: 420 mm
Color: Green
Frame material: Imported natural oak wood, powder-coated steel
Mattress material: Polyurethane mattress
Upholstery Material: Fabric
Note about order time
When products are out of stock, or customers request to make products according to their own design. The lead time for production orders is usually 5-10 days. Some premium products will require a longer order time. Please contact Minh Duc directly for advice and the most accurate information.
Related products you may be interested in